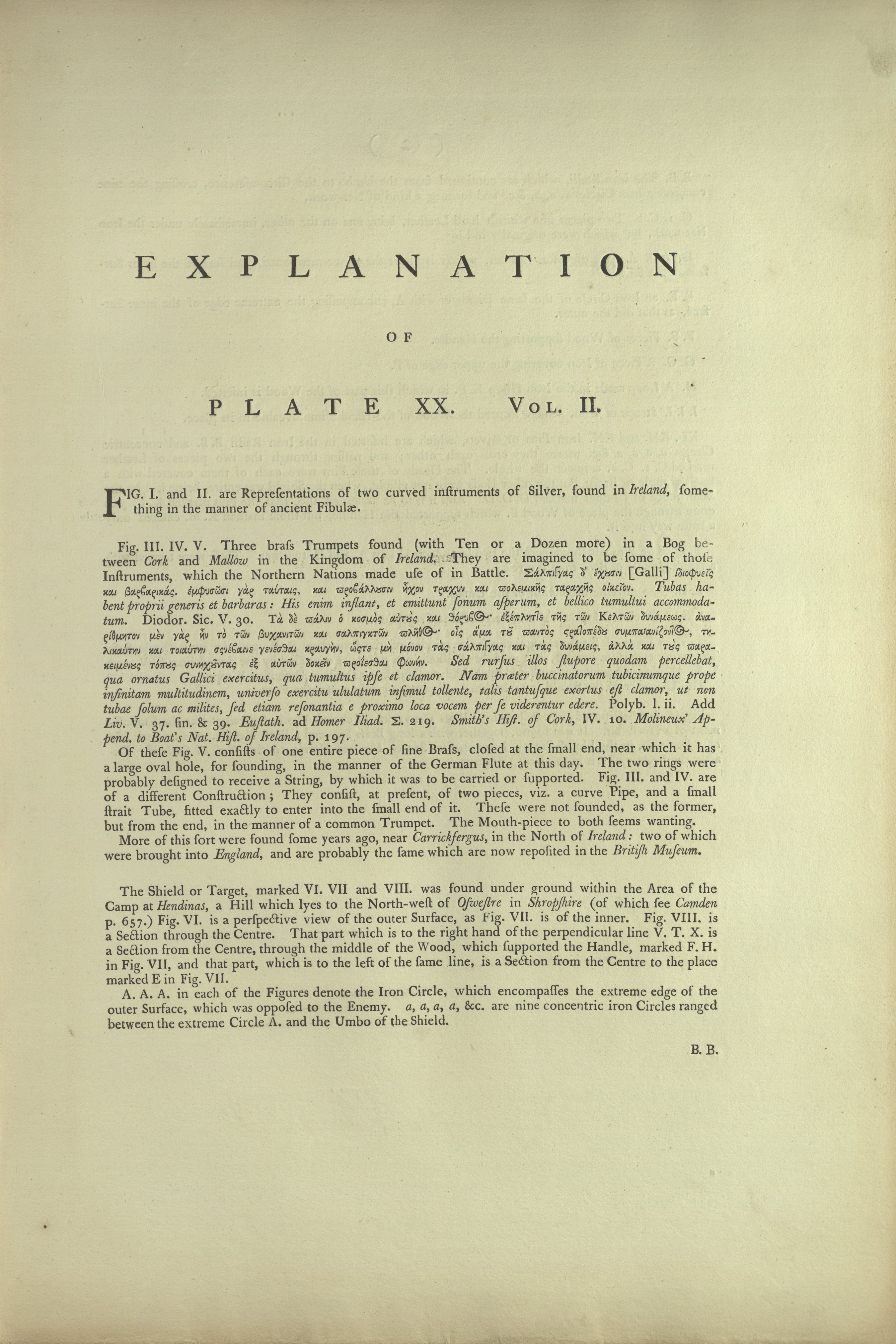 ([Page] 1)
EXPLANATION OF PLATE XX. VOL. II.
FIG. I. and II. are Representations of two curved instruments of Silver, found in Ireland, something in the manner of ancient Fibulae.
Read more/less...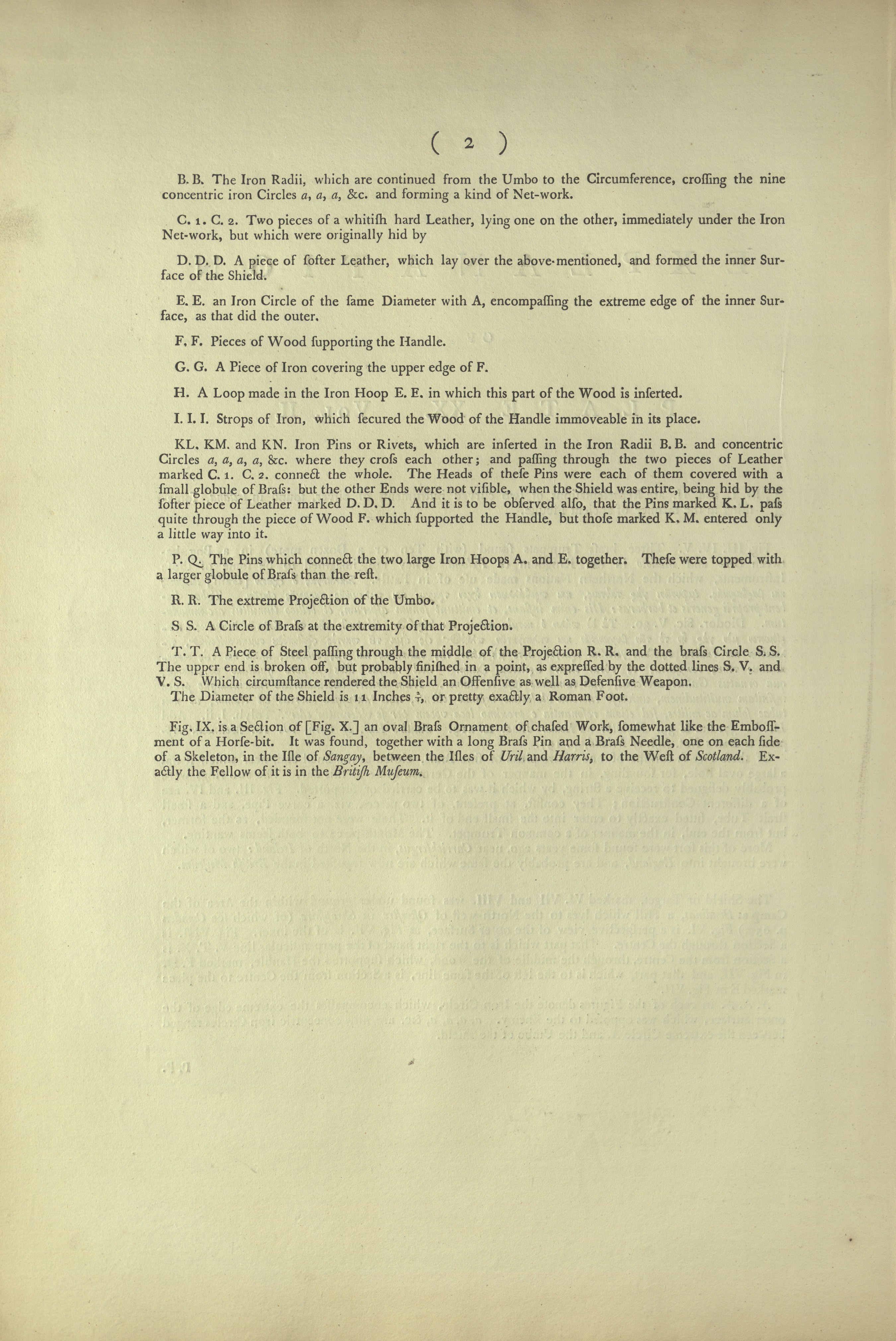 ([Page] 2)
B. B. The Iron Radii , which are continued from the Umbo to the Circumference, crossing the nine concentric iron Circles a, a, a, &c. and forming a kind of Net-work.
Translation of the longer Greek and Latin passage:
Page 1, lines 8-14: Then, once more, the order of the Celts and the powerful clamor that they made drove them away. The number of horns and trumpets was incalculable. At the same time, the entire army made such a clamor that one could hear nothing but the sound of the trumpets and the sounds of the soldiery—the places surrounding it, compounding the echo, seemed to add their own voice to this din. (Polybius, Histories, Book II, chapter 29)