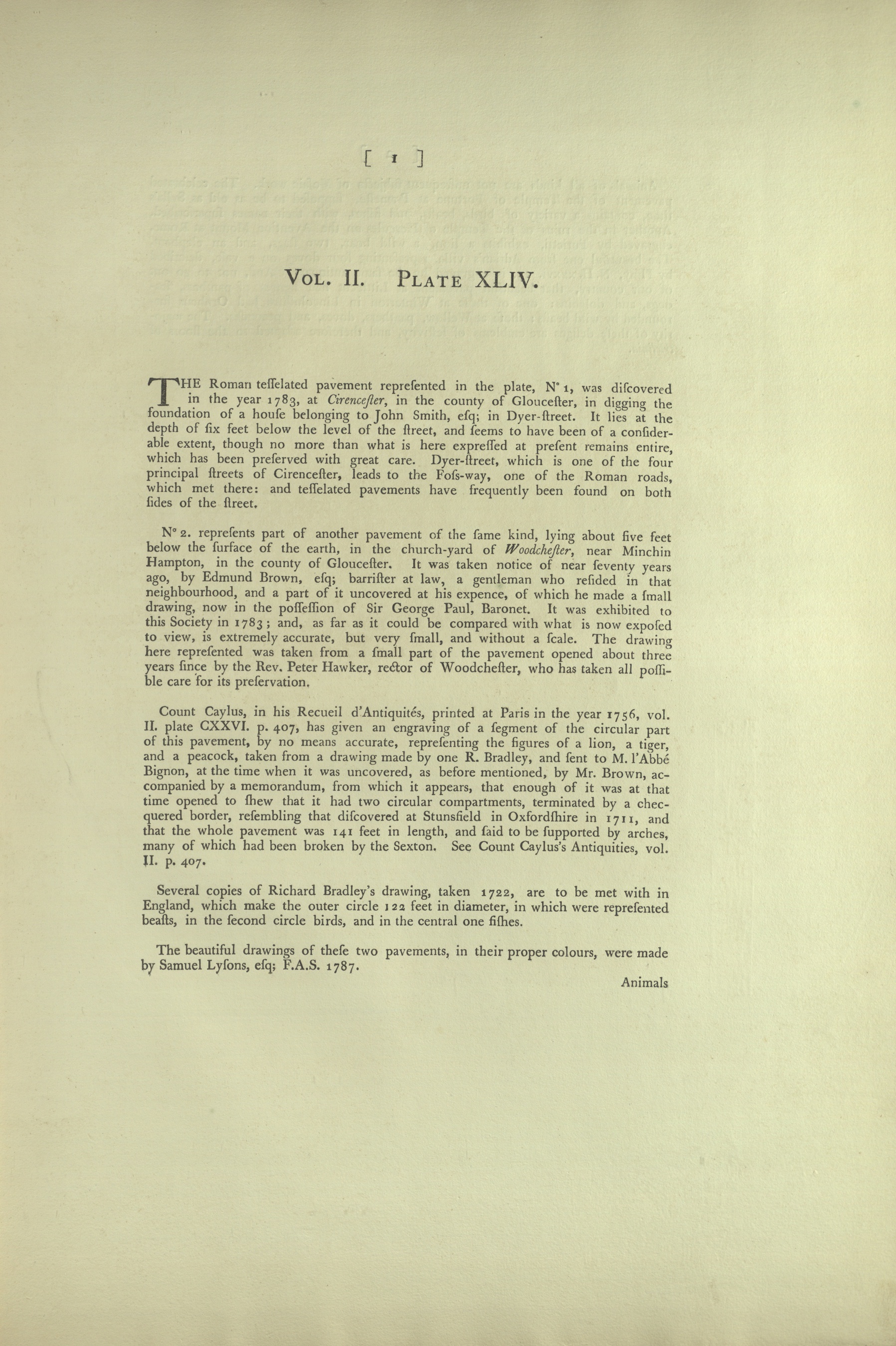 [ (Page) 1 ]
VOL. II. PLATE XLIV.
THE Roman tesselated pavement represented in the plate, No 1, was discovered in the year 1783, at Cirencester, in the county of Gloucester, in digging the foundation of a house belonging to John Smith, esq; in Dyer-street.
Read more/less...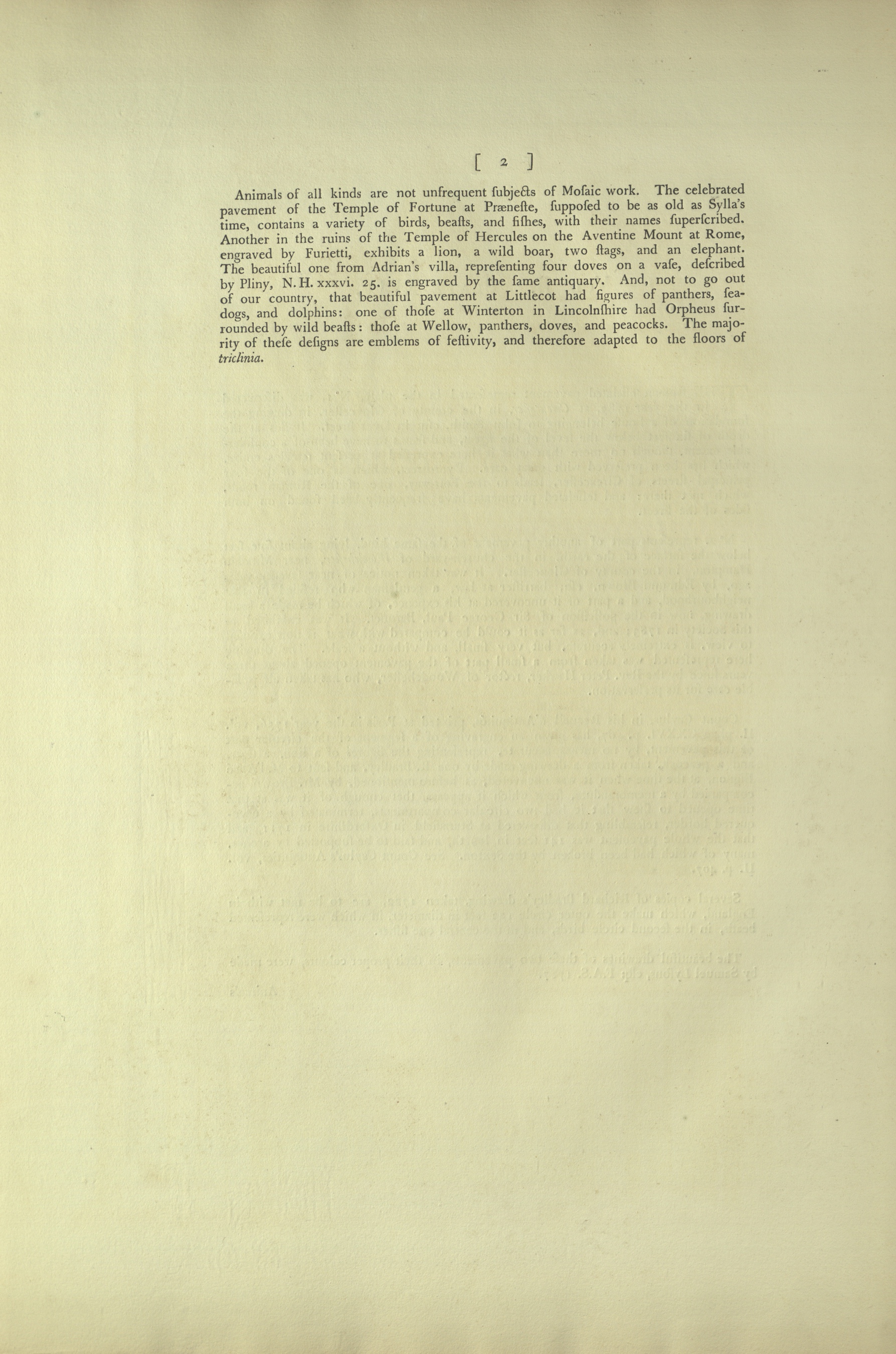 [ (Page) 2 ]
Animals of all kinds are not unfrequent subjects of Mosaic work. The celebrated pavement of the Temple of Fortune at Praeneste, supposed to be as old as Sylla's time, contains a variety of birds, beasts, and fishes, with their names superscribed.
Read more/less...